NSF PREM for Device Innovation through Inclusive Research and Education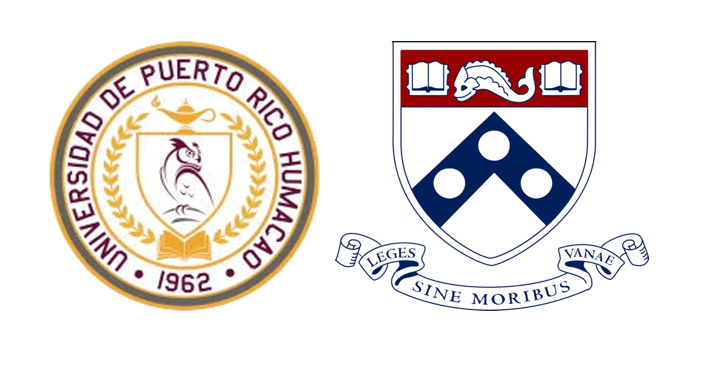 The "NSF PREM for Device Innovation through Inclusive Research and Education" is a partnership between two undergraduate campuses of the University of Puerto Rico (UPR), Humacao, and Cayey, and the University of Pennsylvania (PENN) Materials Research Science & Engineering Center. The new PREM sustains a very successful collaboration that began in 1998 under the NSF CIRE program and has continued with PREM support since 2004.
The overall research, education, and diversity goals of the new PREM are:
1) Pursue innovative research and education efforts in the areas of (q) Charge dynamics in transition metal and carbon-based materials and (b) Surface-functionalized nanomaterials for sensing applications with a diverse team of faculty researchers from UPR and PENN;
2) Increase the number of UG students, Hispanics, women and Afro-Latin students from disadvantaged backgrounds (low income, first-generation in college, isolated rural areas) in extended collaborative materials research activities, and those who complete a BS degree in STEM and continue graduate studies in a materials-related field;
3) Introduce new Materials Science content into the UPR UG curricula and expand the current education and outreach program in Materials Science for PreK-12 students, teachers, and communities by extending activities in the South-Central region of Puerto Rico, and adding a new science communication component;
4) Disseminate research, education results and best practices from this successful partnership to the broader community, share facilities, and continue to help develop a Materials Research Community in PR and a national network of PREM programs; and
5) Increase diversity in PENN programs by fostering collaborations, providing mentoring opportunities to graduate students, and increasing awareness of diversity and inclusion of PENN MRSEC students and faculty through professional development and outreach efforts.